Why is Pinterest So Popular?
Two words, window shopping! Pinterest is currently the fastest growing social media website on the block. The overnight Pinterest sensation is not only growing in popularity at an exponential rate, but it is also driving more traffic and purchases than all other social media websites. Despite all of these staggering Pinterest statistics, my prehistoric, anti social colleagues are asking me, why?
The Online Shopping BOOM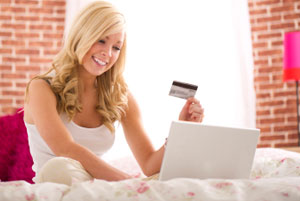 The online shopping craze has been gaining momentum for several years and U.S. online spending jumped 14% in the final quarter of 2011 when compared to the previous year's online spending. On Cyber Monday, November 28, consumers spent over $1.25 billion online in ONE DAY! So where does Pinterest fit in? Pinterest is every eCommerce website owner's, craft supplier, stylist, and photographers new best friend because Pinterest allows consumers to window shop from anywhere in the world. The days of being stuck on one single website are over! With Pinterest, you can scroll though pictures of clothing, high fashion, art, crafts, and even recipes that link to the products themselves. With the added bonus of no online sales tax, this unique social media site gives users the ability to "window shop" and it's transforming the eCommerce advertising landscape as we speak.
Do you love window shopping?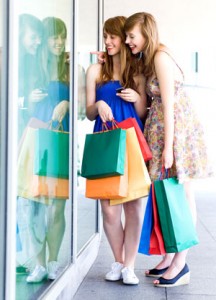 Pinterest is a social media site that is primarily dominated by female users. There is an age old stereotype that women love to shop. Well, I break that stereotype every time I go shopping because I am a man who loves to shop! Online, at the mall, in small mom and pop stores, new or used, in a catalog or in a window, it really does not matter -I just love to shop. Let me give you an idea of how much I love to shop, just for fun, I own more shoes and clothes than nearly every female friend I have. There, I said it, my name is Alex and I'm a shopaholic. For this reason, I completely understand why Pinterest is becoming more and more popular every day. Do you hate going to a website or store and they are out of the color you wanted? Do you hate traveling to the store, fighting crowds and lines, just to find that the shirt is sold out and you have to go to their other location across town? Do you hate waiting and waiting and waiting for a website to load, just to find out that they do not have the style your looking for? Pinterest shoppers do! If you're a Pinterest shopper, you know what I am talking about! Pinterest is like taking a much needed break from work to go window shopping. It's like being able to view thousands of styles in seconds without leaving your room! It's like shopping for designer clothing while getting recipes for dinner and ideas for crafts all at the same time! For casual window shoppers to extreme shopaholics like me, Pinterest is heaven because you find thought provoking inspiration, and you can take it at your own pace!
But I don't have time to "Pin" it!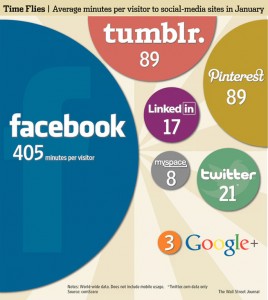 No problem, that's where we come in with our custom tailored social media campaigns that include Pinterest! If you're like most business owners, you and your employees are running in a hundred different directions, all the time. You are servicing customers, delivering products, managing finances and doing whatever it takes to keep your business moving in the direction of profit. The last thing you want to do is waste time on social media. However, business owners are finding that's exactly what they need to do. Pinterest drove more buyers to eCommerce websites than all other social media websites! With over 17.8 million monthly active users and counting, you can't ignore it any longer! If you still can't quite see the numbers, below are even more 2012 Pinterest statistics for you to wrap your mind around. That's a lot of visitors, not to mention that Pinterest users spend more time on Pinterest than all other social media websites, excluding Facebook of course. Now imagine having a social media marketing/shopaholic, like your customers, managing your Pinterest marketing, and targeting the specific client vertical that is looking for YOUR products. When your products are placed in front of over 17.8 millions active monthly users every month -it equals profit.
Tags: 2012 Pinterest Stats, Internet Marketing Company, Online Advertising, Social Media