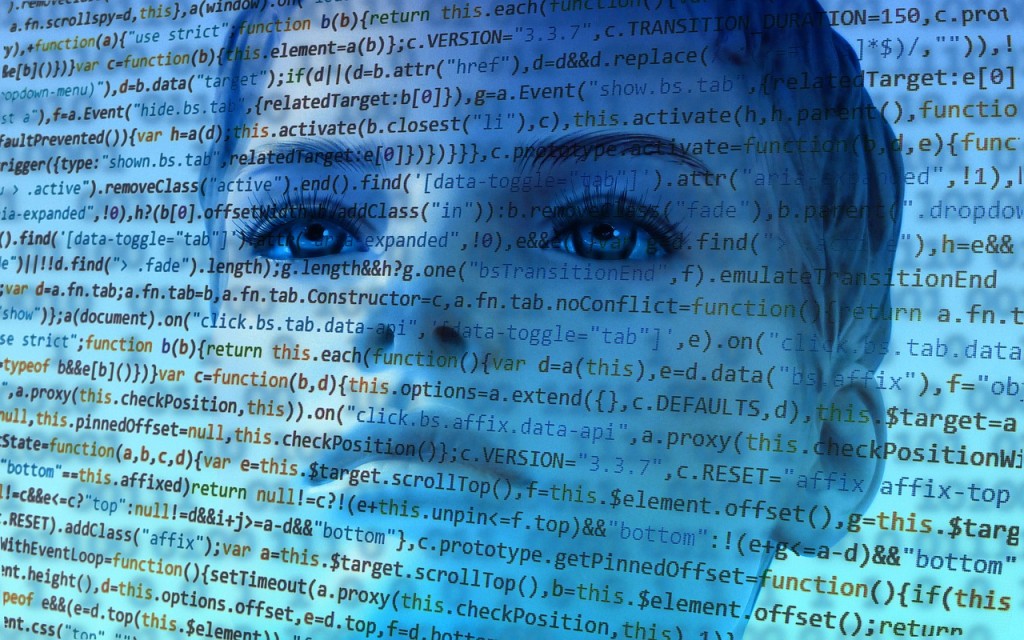 Just last week, Oregonian and CEO of Aquameta Labs Eric Hanson launched Aquameta, a visual "data-fied" web development solution that simplifies and decentralizes app building. Their mission is clear: to develop "a whole new breed of applications that are intended to be self-hosted on inexpensive hardware…"
Endless Possibilities
Imagine a basic user being able to make their own private software application solutions in minutes using pre-existing code snippets—the possibilities are endless. This innovative new approach gives users the ability to create their very own private decentralized solution without someone looking over your shoulder through the "Cloud."
You want a private social app for your soccer club? Done. Looking for a private app to help manage your children's chores? That's easy with Aquameta. Do you want a decentralized application for business purposes so all your information is protected privately? That's exactly what Aquameta does. Build what you want, when you want it, without spending a million dollars and a year in development.
Solving Programming Problems
Currently, software development is only done by programmers. This means development is slowed by competing platforms, hosting needs, scaling concerns, and knowledge-building time. By offering a visual development environment and an on-screen debugger, Aquameta circumvents bottlenecking due to software development complexity.
Auqameta as a solution to these problems "radically reduces the amount of original programming needed to build applications, and Aquameta can promise a huge reduction in development time and cost."
Aquameta also wins points when it comes to versatility. Matthew VanDeZande, Oregonian and Editor-In-Chief at BIGBITE Media, says, "As a platform, Aquameta makes me think of a much more complex, obviously much more versatile version of Scratch. The interface, the coding, the grammar–everything is right in front of you. It will be a solid tool for new developers who are familiar with coding and wanting to make something that is truly their own."
Software Development for the People
Profit-driven software development has created a world in which companies—like Facebook, for example—with large-scale financial capabilities control and act as middlemen in social media. "If I want to share a photo with my mom," says Hanson, "there is no architectural reason why any central party needs to be the mediator."
Aquameta's platform is a way to bridge the enormous gap between people with programming knowledge and those without. "Aquameta is an exciting opportunity for people in and outside the tech industry to build software that works for their needs, not necessarily the needs of a for-profit company capable of paying for the scaling and programming expertise generally needed to do this work." says Portland systems administrator Frank Escamilla. "I can't wait to try it."
How It Works
Aquameta works through what they call "datafication," or keeping all data for sites and apps in a database as opposed to a file system. The database itself is self-hosted on inexpensive hardware serving smaller groups, up to a few hundred users. With a visual query editor for SQL, a datasphere, on-screen debugger, and a version-controlled integrated development environment (IDE), it simplifies development tasks and keeps them decentralized from large hosting infrastructure.
Check out this tech demo to see Aquameta in action.
Their Inspiring Manifesto
Humans are social creatures. We all live better lives when we work together and share. Our institutions, government, businesses, churches, non-profits, one of their primary functions is to be middle-men for us working together. But they're not doing the best job that they can.

We believe humanity is desperate for a new model for working together with each other and organizing, and there is a huge opportunity for us all.

Aquameta is pioneering a new model for human collaboration, a new way for us to work together. Here's how it works.

At its core, Aquameta is a new way to make web applications. With it, we are developing a whole new breed of applications that are intended to be self-hosted on inexpensive hardware capable of hosting only a few hundred users. Instead of giant centralized silos of information, we envision a vast decentralized tapestry of digital microcommunities for simple human collaborations of all sorts: food swaps, tool libraries, collective decision making, child care exchanges, and many more we haven't thought of.

Users of Aquameta can own their own hardware, software and data, and customize their apps as they see fit. They can be hosted from home using a normal Internet connection. It's truly no-strings attached, unless users want strings.

We're all better off when we work together. Let's get organized!
Hop over to Aquameta's website to learn more.
Tags: Apps, Aquameta, Coding, Data, Databases, Facebook, Hosting, Oregon, Oregon Jobs, Portland