How To Advertise On Facebook
Facebook Advertising Cost, Marketing Ideas, Guidelines & Much More!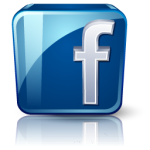 Facebook is the largest social media platform in the world, boasting over 850 Million active users. With social media statistics like that, it's hard to deny the power of Facebook. When Facebook first started it's climb to the top, the question I would hear was not how to advertise on Facebook but does Facebook advertising work? Now the question isn't: should I advertise on Facebook? Rather how do I advertise on Facebook? Business owners have changed their tune because the power of Facebook is real and undeniable. In this article we provide useful links to Facebook resources and will also discus Facebook advertising costs, how to create a business Facebook page, social media marketing ideas, Facebook's advertising guidelines, and we will answer all of the questions that we receive.
Does Facebook Advertising Work
Of course Facebook advertising works, that is why you are here and it could even be how you found this article. Facebook was founded in 2004 with the mission to make the world more open and connected. Millions of people all across the world use Facebook to stay connected with family, communicate with friends, discover what's new in the world around them, and to share or express what matters to them most. This allows Facebook advertisers and social media marketing companies, like us, the unique ability to target your potential clients and customers based on the detailed information they freely provide. Think about it, Facebook users tell you what age they are, what they like, where they live, where they like to go, what they like to do and even their marital status! Contact us for more information about Facebook advertising and we will be happy to answer all of your questions.
Using Facebook For Business
Business Facebook pages are designed to help you build your online presence, connect with potential customers and drive traffic to your website or storefront. With the introduction of the new Facebook business page timeline layout, it's now even easier for businesses to use their Facebook business pages to tell their brand's story. The new Facebook business page timeline also gives businesses the ability to manage everything in one place. Making it even easier to see interactions, respond to inquires and send messages right from the top of your business Facebook page. Here is a useful link that will help you learn more about Facebook pages and help you create a business Facebook page for free. Facebook business pages are the perfect place for a business to attract new customers, develop long term relationships with current customers and transform them into brand advocates! If you do not have a business Facebook page we will be happy to help you set one up for free, no strings attached. Please contact us directly for more information about Facebook business pages.
Facebook Marketing Ideas
One of the best Facebook advertising campaign ideas and social media marketing strategies we like to incorporate is to just have fun! Having fun with your social media marketing campaign is one of the most effective ways to attract new followers and keep current ones interested. Posting fun pictures, funny videos, fun experiences, and a funny or inspirational brand story is always a great idea. Brand story's are very effective, and if done properly, they can captivate an audience for an extended period of time while delivering more information that will be retained longer. Social brand stories are just like the stories that people have been telling since time began, but now we are using social media to tell them instead of hieroglyphics on a cave wall. The business Facebook timeline gives you the ability to tell a brand story in an entirely new way. There will always be different opinions about what the Facebook marketing ideas are the best, but every social media marketing company will agree that you need to create a consistent social media strategy, make a realistic post schedule and have fun. Please feel free to contact us for more Facebook marketing ideas and receive your free, no obligation, Facebook advertising consultation.
Facebook Advertising Costs
The cost to advertise on Facebook will vary based on your industry, goals, target market, and many other factors such as geographic location targeting settings. Most do-it-yourself small business Facebook advertisers do not have an endless social media marketing budget so I recommend you start with your monthly budget and work backwards. Predetermining what you can afford to spend on Facebook advertising means that your Facebook advertising costs will be manageable. Once you have figured out what your Facebook advertising budget is, divide that budget by 30 (there is an average of 30 days per-month) and set your business Facebook advertising daily limit to that number. This ensures that you will never spend more than expected on Facebook advertising. Our Facebook advertising campaigns and Facebook advertising costs are usually based on a monthly budget that you set with one of our experienced social media specialists. However, there are several circumstances where setting a total campaign budget is more effective than setting a monthly budget. For example, if you are having a sale, you might want to run more ads on the day before the sale starts and the day before the sale ends. If you are having an open house, concert, or event, we might recommend fluctuating the ad spend base on the many different factors involved. Ultimately, the final decision regarding what your Facebook advertising costs will be is up to you. Our team of Facebook advertising specialists will go over all of the campaign recommendations so you know whats is happening before the campaign is launched. Please feel free to contact us with all of your Facebook advertising cost questions and receive a free, no obligation, Facebook advertising consultation.
Facebook Advertising Guidelines
Facebook's advertising guidelines are very reasonable, relatively simple and easy to understand. Facebook's goal is to provide users with a joyful experience that does not offend others. If you would like more information, here is a link to the Facebook Advertising Guidelines provided by Facebook. If you are interested in running a contest of Facebook, you will have an additional set of Facebook Guidelines to follow, but once again, they are very reasonable to follow and adhere too. Our team of Facebook advertising professionals have years of experience advertising on Facebook to nearly every industry a target demographic. If you have any questions about Facebook advertising costs, ideas, guidelines or any other social media questions, please do not hesitate to call and ask.
Hang your sign on Facebook
Hanging your open sign in the world of social media is crucial to the continued success of your business. Getting a jump start on your brand image and reputation on Facebook can set you apart from your competitors. We've discussed the reach of social media and how you can reach your clients, how to use Facebook timeline pages to tell your brand's story, some marketing ideas, budget options, and how to follow the rules on your journey through the social media landscapes. However, running a successful social media campaign can seem like a daunting task. That's why you need a trusted representative and media advisor like Total Market Exposure. Contact us today for a free no obligation Facebook advertising consultation.