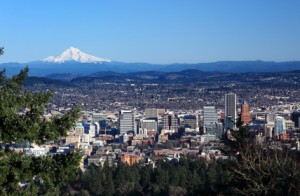 Being an SEO Company based out of Portland, Oregon a lot of our clientele is located in Oregon and Washington. In our experience there are different techniques and tactics which are more effective in different regions of the United States. Locally, the Portland, Oregon area actually lends itself to the currently most effective method of SEO. Organic SEO (aka white hat SEO) aims to improve the quality of your website providing a better user experience for your customers. As a byproduct of these efforts Search Engines will often improve rankings on your top search terms.
How do you optimize for the Northwest?
The methods in which you engage in Search Engine Optimization will depend greatly on the type of business you are promoting. For instance businesses like outdoor adventure supply stores can do very well quite easily while a mortgage broker might have a harder time optimizing. Other factors such as competition, saturation and interest effect how easily optimized a business website can be. Competition refers to the amount of other companies that are attempting to optimize their websites. Saturation refers to the amount of content that is out there on the topic. And interest refers to the amount of interest in the product, service or industry. For a company like an outdoor adventure supply store there will be some competition, more saturation and even more interest. Meanwhile a mortgage broker will have a lot of competition, a lot of saturation and relatively low interest. Yes people are looking for mortgages but an individual is far more likely to buy some outdoor accessory this year than a new home. Capitalizing on local interests can help build traffic to your site and improve SEO rankings for your Portland, Oregon area based business.
What are some methods for Search Engine Optimization in Portland?
Facebook: Social media networks are a great tool for generating interest and building a fan base. Utilize Facebook advertising as well as social media marketing techniques to build a community who like, follow and share your posts.
Twitter: Similar to Facebook in usage, Twitter allows you to promote your business 140 characters at a time. Link back to your blog posts, industry news, local news and other web pages that you find interesting and relevant to your business.
Pay Per Click: Search Engine Placement will drive traffic to your website while you are working on your Portland SEO campaign. This added traffic will allow you to build a readership, fan base and loyal customers before your rankings improve. More visitors will also generate more links to your website if the user interaction is done right. A happy customer will often share your site on their blog, social profile or via email which will help with SEO and increase leads/conversions.
SEO: Submit your site to local business directories and send out communications to local vendors and companies which you are currently engaged in a partnership with. These contacts can often cultivate more links to your website as well as boosting your relationships with other local businesses.
Blogging: Discuss recent local events, news stories, industry updates, new product lines that you carry or new services that you offer.
Local Feel, Local Flavor: When writing blogs and sharing information about your business or local events use common vernacular. Don't try to sound too formal, stay casual and informal. Be appropriate but talk to the reader on their level. That being said if you are marketing for a Corporate Lawyer being formal is appropriate.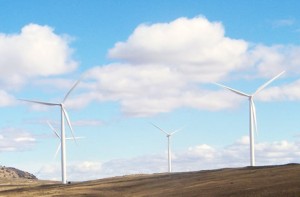 There are some local businesses that thrive especially well in the Northwest including: Outdoor Adventure related companies like white water rafting guides or ski & snowboard supply stores, Eco Friendly companies that use their environmentally conscious ethics to promote their company, Healthy & Organic Food companies or grocery stores, etc. Any business that embodies the essence of what it means to live in Portland, Oregon can thrive online, building an impeccable Portland SEO presence. Other companies wont be as easy to optimize for. Luckily for them we are here to help.
These techniques (and more) are all incorporated in our Portland SEO campaigns. If you have any questions about the information discussed in this blog post please feel free to contact us. We are always available for consultation at 503-305-6319. Also please read some of our other writings on Portland SEO for more in depth information about optimizing for local businesses in the Northwest.