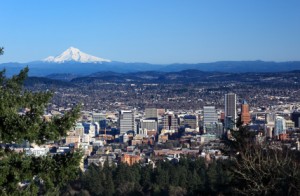 SEO can be complicated but we make it easy. Our Search Engine Optimization services are performed here in Portland, Oregon by qualified professionals. Our SEO team stays up to date on all of the most current search engine updates and standard practices ensuring the quality of service you receive. We have helped many small, medium and large businesses grow, improve and accomplish their business goals through SEO.
Some of our local clientele has included: JMI Limousine, Portland Catering, Ski Bowl, Portland Deep Tissue Massage, Center for Dermatology and Laser Surgery, Aerial Technology International, Exclusive Portland Real Estate, and Gladstone Family Dentistry. Call us today to learn more about our Portland SEO Services 503-905-2556.
About SEO
Search Engine Optimization (SEO) is a complicated process for improving position in organic Search Engine Results Pages (SERP's). The organic, also known as natural, results on SERP's get much more traffic than paid ads on search engines and that is one reason that people like yourself take on SEO Campaigns. Increased position can result in more traffic and a higher quality of traffic to your website. Our Portland SEO services are compatible with all major search engines including Google, Yahoo and Bing.
Unlike many other forms of internet marketing, our Portland SEO is long lasting. When your site is built properly, linked to from credible sources, contains quality content and consistently generates fresh content, your site will improve in rankings on major search engines. Call us today to learn about how we can help you build your website into a lead generating high performance website. Below are a few links to some helpful information for those looking to learn more about Search Engine Optimization in Portland, Oregon.
SEO Resources
Portland SEO Company
Local Portland SEO is a great way to increase business and build a repeat customer base within your local service area. Our Local Portland SEO services provide increased visibility on all major search engines as well as Google Places, Google Maps, Yelp, CitySearch, MerchantCircle, dexknows, Yellow Pages, Yahoo Local, Super Pages, and On Star. Our comprehensive SEO packages are designed to deliver our clients maximum value, measurable results and a higher ROI.
As a long time Portland SEO Agency we have found that it is important to have local insight into the community, region and mind set of local people. When you optimize a website for search engines you have to do a lot of research to find out exactly how people are searching. Discovering which phrases they use and other search behavior is just the first step. There are many more and we are experts in taking care of that for you. We have been in business as a Portland SEO Firm for a number of years and employ trained, experienced and dedicated web designers, writers, programmers and search engine optimization specialists. Our team is standing by to assist you in your local Portland SEO Campaign. Give us a call today to learn more at 503-305-6319.
We hope you found this post informative and useful. If you have any questions about what we offer as a Portland SEO company please feel free to contact us via email or phone (503-905-2556).
Tags: Advertising Agency, Oregon, Portland, SEO