Why Our Social Media Marketing Services Work!
Creating a social media marketing plan & internet marketing strategy.
Social media marketing is changing everyday. When you look at all of the new social media management platforms, up and coming social media websites and ever changing privacy policies, it can be rather confusing. I am going to break it down for you and show you how to create your very own social media marketing strategy in 3 steps.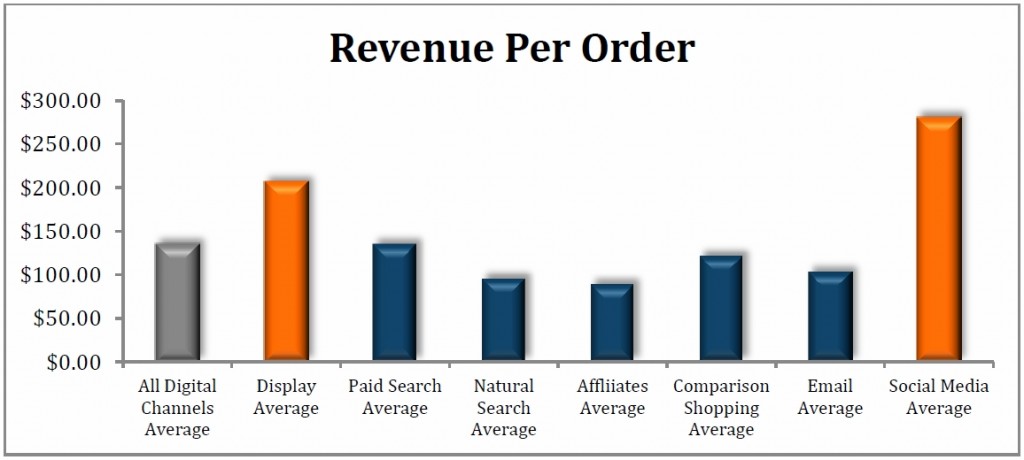 Customers Coming From Social Media Spend More $$$
Social media marketing campaigns are extremely effective because users provide advertisers with all of their personal likes and dislikes, their age, gender, location and marital status. This gives us the unique ability to create a custom tailored social media marketing plan that will deliver superior results. A new internet marketing study from ClearSaleing, a wholly-owned subsidiary of GSI Commerce (GSI Commerce is an eBay Inc. company), suggests that conversions that occur after exposure to a brand on a social media platform deliver more than $280 per order, compared to less than $100 for those that are driven by natural search. Consumers are spending more money because they have had a chance to get to know your brand. It makes sense when you think about it. When you are ready to purchase, would you rather hire an internet marketing company that you don't know and have never seen before? Or would you hire the internet marketing company that has a great blog and that gives you free social media marketing information?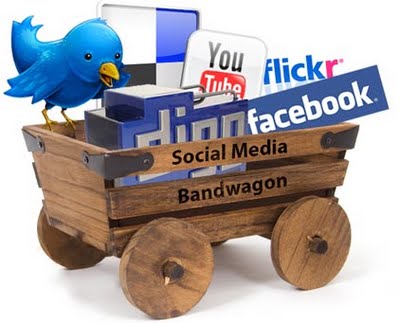 Large & Small Business Social Media Marketing
Many companies are warming up to the idea of using social media marketing services because of the time and expertise involved. Social media marketing agencies, like us, have the creativity and experience to deliver the results and ROI your looking for. Internet marketing companies have been providing these services to big brand names for many years and we are now seeing small businesses creating their very own social media marketing plans with amazing results. We want to help you maximize the power of social media through our proven social media marketing strategies and planning.

Why is Social Media Marketing So Effective?
People are flocking to social media platforms everyday with staggering statistics. More and more people are using social media platforms to communicate than ever before. Communication mediums are changing rapidly and social media is emerging as the front runner for the next generation. Developing a creative social media marketing strategy will attract brand advocates and followers that will turn into a compounding loyal repeat customer base. Social media marketing allows you to engage consumers and control conversations that are already taking place. These conversation will establish frequency and resonate with your audience to further develop the bond between the brand and consumer. Remember people do not just buy brands, they join them!
Social Media Marketing Strategy Overview
Strengthening any brand requires understanding, strategic planning, creativity, consistency and proper execution. Our intuitive branding campaigns combine these vital aspects to strengthen consumer conviction, brand charisma and brand awareness. To develop a comprehensive strategy we begin by gaining an understanding of the brand's core values. These core values establish a clear direction used to lay the foundation for the strategic planning phase and creativity process.
Creating a Basic Social Media Marketing Plan
Step 1: Research & Development
Identify how consumers interact with your industry, services and/or products. It is important to know who your customers are, where your customers are, why they purchase your products or services and what real life need your brand fulfills. This will help you create an engaging experience to enhance the relationship between the brand and the consumer. We recommend that you speak with a few of your loyal,repeat customers in order to better understand why they love your products/services and to also help you identify areas of opportunity.
Determine what variables influences your consumer's decisions, actions and thought process. What are your brand benefits, slogans and the meaningful brand benefits. Determine what emotional promise your brand fulfills and whether or not your brand has any "club" like aspects. Knowing what need your brand fulfills may also help you identify additional areas of opportunity.
Brand Rivals are always out there and you need to know what they are doing. Identifying how you are different and what makes your brand special will help you create a social media marketing strategy that will attract brand advocates that will become loyal repeat customers. Look at what they are doing to asses what you like and dislike. Also look at what kind of responses they are getting. You will not be able to see how many sales they are making but you can see things such as posts, likes, comments, and the strength of their social media following.
Creative is one of the most important aspects of a successful social media marketing strategy. Take the information you have learned and develop new calls to action, slogans, graphics and or presentations. Many small business do not want to change their brand image and you don't have too. We are talking about new and inviting ways to present your products and services. Thinking out side the box can be very beneficial and it is important to celebrate both wins and losses, as long as you learn from it.
Double check to make sure you have a clear branding message that embodies your target customer's interests and needs while separating you from the competition at the same time. Remember that different can be good. If you do not do this, all of your efforts may be in vein. We suggest performing an internal inquiry and external survey to help you gauge consumer response to your current brand image, emotional promise and presentation. Make corrections and adjustments to your social media strategy based on what you have learned.
Step 2: Action & Implementation
Implementation is where it all comes together. This is where you implement the research and information you have gathered. At this point you should have a clear picture of who your target market is and what motivates them.
Focus more of your attention on the social media sites that will deliver the highest ROI. This is very crucial for the small business owner that does not have a substantial social media marketing budget like many larger companies. If you own a travel agency than I would recommend Facebook because of the large picture sharing capabilities and the pre-existing user base. If you specialize in office furniture I would recommend LinkedIn because it caters to the business professionals.
Be authentic and transparent with your followers. Your social media marketing strategy should be personable, direct and genuine. If you can not speak candidly to your followers then your social media following will slowly wither away. Respond to the good and the bad to let the users know that your listening and avoid deleting negative comments. Address issues directly and show your followers that you are not afraid to back your service up.
Be consistent and schedule posts, articles and daily or weekly topics. Choose specific days that you post blog articles, pictures or current events. Scheduling can be difficult and it will take lots of fine tuning. It will not take you long to figure out the best time of day to post or what to post. I like posting funny pictures on Fridays and or Mondays to give my followers something entertaining to start or end the weekend.
Original content is another key ingredient in a good social media strategy. Not every post needs to be original and only 20% of your posts should be about you and 80% of posts should be news, entertainment and information about your specific industry. However, you will need to create original content and ideas to remain relevant to your audience. If all you do is recycle posts then your users will get bored. The main point is that you need to keep it interesting and try not to over advertise yourself at the same time.
Step 3: Track Response & ROI
Tracking results, sales and or responses that are generated because of the social media marketing plan is also very important. You can do this in several different ways including tracking website hits from social media websites, monitoring how much your fan base has grown, offering a special promotion to Facebook fans only, and or Tweeting about a special promotion are all great ways to track the results. Any successful social media marketing strategy includes several different social media platforms and is another reason you need to monitor results carefully.
Optimization and improvement is the final stage. This is an ongoing process that incorporates all the other steps at the same time. After you track the user interactions you should be able to see what is getting the best response. Take this new information and use it to create another social media marketing plan that will out perform your initial social media marketing strategy.
Staying involved with your new found social community. One of the best ways to get feedback from your customers is to just ask for it. Many companies do not ask their customers why the purchased from them and not their competition. This will help you get genuine feedback and it will also help create more loyal repeat customers because they will see that you actually care about their opinion. You can stay involved with your social followers by giving them special deals and doing online surveys. Staying involved will ensure that your social community continues to grow and produce profits.
Conclusion
Brand image is one of the most powerful attributes of a successful business. Together, we will create engaging experiences that span multiple platforms to enhance the relationship between the brand and the consumer. If done correctly, your social media marketing strategy and brand message will resonate with your target audience to further develop the bond between the brand and the consumer.