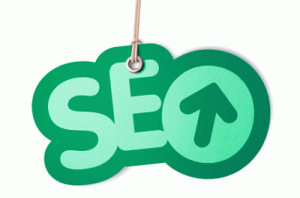 Staying up to date on SEO practices is an important aspect of ensuring your site remains at the top of search engine results. There are a number of resources which provide helpful information that can be utilized to gain the knowledge necessary for maintaining the best SEO practices are used. Here's a list of the top 10 SEO resources.
Search Engine Land – One of the fastest, most accurate sources for search engine optimization knowledge. The articles are extremely thorough and cover a wide range of subjects. Updated multiple times daily.
SEOMoz – One of the best sources for tactical and strategic advice. Provides a lot of quality "how-to" content. Has a knowledgeable community which provides detailed comments for added insight. Updated 1-2 times per day.
SEOBook – The blog offers some highly useful advice and the commentary tends to focus on the ever-changing trends in the SEO industry. Updated 1-3 times per week.
Search Engine Rountable – Provides recaps of highlights regarding search-related discussions and forums across the internet. Updated 3-4 times per day.
Search Engine Journal – Provides useful articles focusing on strategy and tactics along with industry news. Provides insight into tools and resources available. Updated 2-3 times daily.
Conversation Marketing – Quality content focusing on smart web and SEO strategies. Provides many how-to articles. Updated 2-4 times weekly.
SEO By the Sea – Provides insight into man important SEO topics such as algorithmic search technology and other interesting and useful subjects. Updated 1-3 times per week.
Blogstorm – Provides unique coverage of often overlooked topics and SEO insider analysis. Updated 3-5 times per month.
Dave Naylor – Provides in-depth knowledge of SEO and search ranking techniques. Updated 1-3 times per week.
Marketing Pilgrim – Thoroughly covers industry news and strategic subjects pertaining to SEO. Updated 2-3 times per day.
Thanks for reading. If you have any suggestions for other SEO resources that are worthy to be included in this list of Top 10 SEO Resources please comment and let us know. If you have any questions about what we offer as a Portland SEO Firm please feel free to contact us via email or phone.