Pinterest Power
For social media marketing naysayers, the proof is in the numbers! Small business owners are utilizing the power of social media platforms, like Pinterest, to drive traffic to their websites, increase visibility, enhance word-of-mouth advertising and convert sales. When compared to traditional print or TV advertising, social media allows you to reach hundreds, thousands or even millions of potential customers for a fraction of the cost.
The Rise Of Pinterest
There is an old saying that we all know but may have forgotten, "a picture is worth a thousand words." That is exactly why Pinterest is becoming so popular. In fact, according to Shareaholic, Pinterest out performed Google+, Linked In, and YouTube combined in leading shoppers to retailers last month! Pinterest's offers a unique ability for users to share their inspirations, visualize their dreams and create wish lists of every sort, has captivated the social media world. Pinterest is all about pictures and forward thinking retailers are using Pinterest to post pictures of their products directly in front of potential customers. Pictures help you explain your content and capture your audience's attention, bringing them into your digital store or showroom.
Pinterest's Growth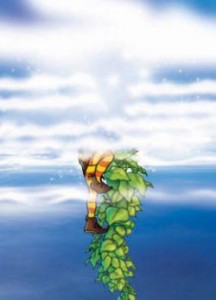 Like Jack's magic bean stalk, Pinterest's growth rate is amazing. With growth stats similar to Facebook, Google+ is being left in the dust as more and more people are catching the Pinterest bug! The invitation only site received nearly 11 million total visits during the week ending December 17, 2011, almost 40 times the number of total visits versus just six months ago. Pinterest content has something for everyone, but the site is dominated by images featuring home décor, crafts, fashion, and food. Not surprisingly, visitors to the site in the 12 rolling weeks ending December 17th skewed female (58%) and between the ages of 25 and 44 (59%). Pinterest has already become a powerful tool for progressive retailers who have taken social media marketing seriously. It will be interesting to see how long the Pinterest phenomenon will continue and how big this social media giant will grow.
Pinterest Marketing & Advertising
Total Market Exposure provides creative Pinterest management solutions that create brand advocates and followers that will turn into a compounding loyal repeat customer base. Pinterest and other social media marketing allows you to engage consumers, positively influence their decisions and control conversations that are already taking place. We can help you take advantage of the Pinterest phenomenon and manage all of your Pinterest activity. Pinterest marketing and advertising falls under the social media management umbrella. Social media marketing changes everyday and we understand this fact. Every social media management campaign is custom tailored to your business needs and if that includes Pinterest, you got it! For more information about Pinterest advertising, Pinterest management or Pinterest tracking please contact us today.