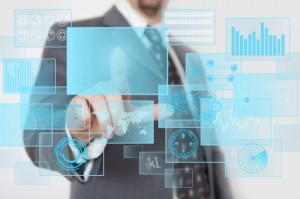 2012 saw some of the biggest changes to search engine algorithms (primarily Google) which shook up the SEO world a great deal. While many companies were not ready for these changes, we had been expecting a push in the right direction for some time so the services we had been providing for our clients (and for ourselves) stood strong against the search engine changes. Throughout all of it, one element stands out more than anything else. Diversity. Diversity in every aspect of your SEO campaign. It has recently been discussed by notable SEO experts over at SEO Moz but many in the internet advertising community had already been embracing this idea for much of 2012. Below I will break down many of the elements of a good SEO campaign and how they should be diversified in order to best stand the test of time and optimize your website in the current SEO climate.
Content
In the past, repetitive keyword saturated content could launch your website to the first page of search engine results pages (SERPs). Now of days that is impossible. It is much more important for your readers, clients, customers and website users to have a variety of quality content and information available on your website. In this type of situation I like to use examples to make sometimes hard to understand concepts easier to grasp. If I owned a real estate company that had listings in every city, town and suburb in the Portland, Oregon area I would want to ensure that my website had a lot of information about those areas. The type of information I would want to have would include information that is important to people buying homes in the area like: Schools & School Districts, Parks, Property Values, Crime, Traffic, Shopping, etc. By writing about each of the areas and the important elements within them, you will create a diversity of content on your website. Different forms of content can also contribute to the diversity of content. For instance videos, images, flash objects, and text copy are all forms of diverse content.
Anchor Text
Anchor Text is the text used to link one web page to another. For example, this is the anchor text for a link to Wikipedia on the subject. In the past it was a common practice to attempt to get as many links as possible with a very few sets of anchor text. In the current SEO climate, a variety of anchor text is much better. This change came for a number of reasons, the main reason was that naturally, people will link to a website with different anchor text. Unnaturally, an SEO would go out and get links from all over the web with a few choice sets of anchor text. Because search engines want natural, organic results this trend is to be expected. The anchor text should always be relevant to the content on the page. Do not sacrifice relevancy for diversity when it comes to anchor text.
Link Locations
Where links point to should also be diversified. "Old Timey" SEO had most of the links pointing to the homepage of a website. Today, linking to a number of pages within your site is nearly as important as homepage links. Linking to pages other than your homepage is often referred to as "deep linking".
Link Sources
Where your website gets links from is also much more important than in the past. Attracting a variety of links from a number of sources is optimal for the current state of SEO. Buying links is never recommended, however if you are participating in an SEO campaign which is actively trying to grow inbound links, social networks are a great resource for doing so. Submitting your website to Social Bookmarking Websites, Social Networking Profiles, User Review Websites and Online Business Directories are all great ways to get links to your website from a variety of sources.
Marketing
Diversifying your marketing efforts can have the same effect as diversity of link sources. By participating in paid advertising online you will increase your number of visitors as well as the number of sources they visit your website from. Pay Per Click advertising through Google or Facebook is an excellent method. Other forms of marketing such as Print, TV, Radio, Banner Ads, Billboards, SEO, Coupon Programs, and Word of Mouth are all viable options. The more you participate in, the more variety your campaign will have, and your SEO will benefit.
Thank you for reading, we hope you found this post to be informative and insightful. If you have any questions please give us a call or feel free to read some of our other blog posts on what we offer as a Portland SEO Company.