What Klout Is
Klout is an Internet based service that helps you track your activity on social networks and your influence as an individual and now as a business as well. In March of 2013 Klout rolled out their business solution which is essentially a set of tools that help companies utilize social media networks better than ever before.  Companies like your own can now easily track your entire audience and your influence. What does this mean to you? As a business owner/manager you probably have a number of social media profiles (Twitter, Facebook, Youtube, etc). Keeping track of your influence and the response you get from your audience can be very confusing and difficult. Klout for Business makes it easy. In your Klout dashboard you will be able to easily view insights on your influence and audience. This information can be used to see what tactics are effective and which are not. In the Klout for Business Manifesto they go into more detail about how and why you should use Klout for Business.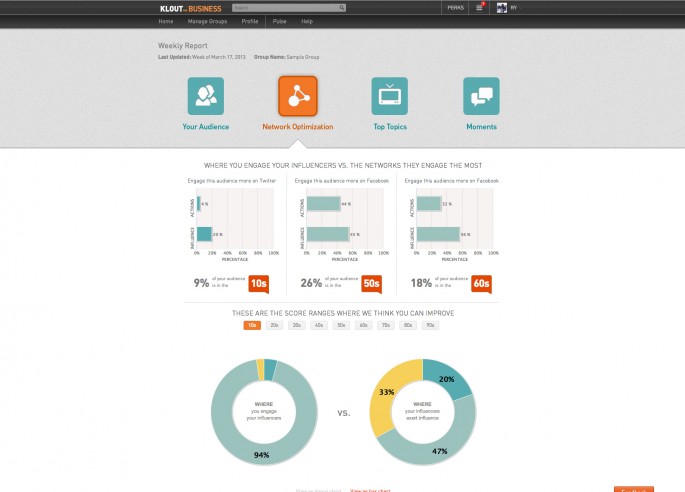 How It Can Help Your Business
Klout can help your social networking efforts in a number of ways. We have written a number of times about the power of social media and its positive effects on your SEO. Social Networking is a tool that can improve your businesses influence, expand your target market and increase brand awareness. Tracking the effectiveness of your efforts on social media networks is important. That's where Klout comes in. Once you become active on social networks, tracking that activity becomes vital to further success. Without the analytics available through Klout you are left to use the tracking tools built into the social networks. These are very useful in their own right, but in order to keep track of your entire social media marketing campaign, you need something that incorporates data from all of your social media platforms in one place. That is what Klout does.
Insights
Within your audience there are other Influencers. These people will share, upvote, like, retweet and resyndicate your posts, but only if they match up with their interests. With the insights available through Klout, you can actually analyze their interests, which networks they prefer to use and at what time it is best to publish in order to attract the most attention. The advanced insights through Klout for Business can give you a major leg up on your competition.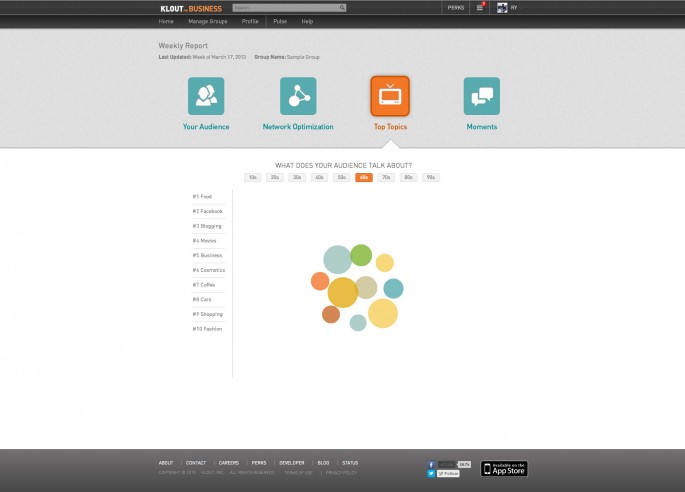 Proven Track Record
Businesses of every size can stand to gain from using Klout for Business. This case study about Motorola and their experience using Klout for Business is a great example of how improving your social media management can create real interest in products and services resulting in an increase in sales.