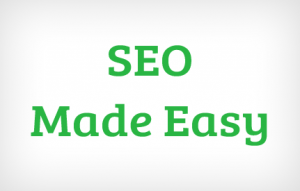 Here are a few simple steps that anyone can take to improve the rankings of their business on search engines. Even with a limited knowledge of SEO or internet marketing, you can contribute your knowledge of your business or industry by following some of the steps below.
Create A New Page: By creating a new page on your website you do a number of things that can positively effect the SEO of your website. Firstly creating a new page on your website freshens your website. New pages, new information, new value. Search engines like to refer their users to fresh information. So by creating a new page on your website you are generating freshness on your website. It also creates another location for information. When creating this new page, whether its a blog post or a page about your business or services, it is important to write it well and include valuable information. Make sure that your page has something of value, whether its a video, images or text with quality information. Make sure this page can be found, either by users or search engines. If your site has an RSS feed, that will allow search engines to crawl new pages created on your website.
Social Networking: Create a business profile on social networks like Twitter, Facebook, Linkedin, etc. Incorporating links to these profiles from your website can help to engage users who find themselves on your website. After interacting with others and participating in conversations on these social networks, it is okay to link to you website to share what your business has to offer. But remember, these sites are used for social interaction and people can be turned off by excessive self promotion.
Submit Your Business Information To User Review Websites: A lot of small businesses can improve their SEO simply by submitting their business information, including their website URL, to user review sites like Yelp, City Search and Merchant Circle. Being listed on websites like these can generate a buzz about your business through the social aspect of the websites. It can also be very good for your reputation if you have positive client/customer interactions.
If you find that these efforts aren't enough to launch your website to the first page, we can help. Our SEO Services have been proven to yield results. While you may not see immediate results, that is because SEO takes time and, if done properly, will last for a long time to come. Give us a call to learn more about our SEO Services.
Tags: Oregon, Portland, SEO, Web Design