Make Your Own Website For FREE
Free Website Tools & Resources
Making a custom website can be very difficult, expensive or require a great deal of web design expertise. However, using a simple WordPress theme can be very easy, inexpensive and it does not require any web design expertise. In this article, I will show you where to go to get a great looking website for little to no cost. I recommend WordPress to anyone who wants a user friendly website that is customizable and expandable. The WordPress platform is light weight and search engine friendly. This means that WordPress websites are good for SEO purposes and they load relatively fast which are both good for the end user experience. When you combine these attributes with all of the free WordPress features and easy to use functions, you have a winning combination. Let's begin.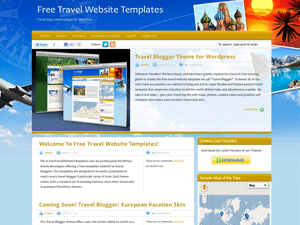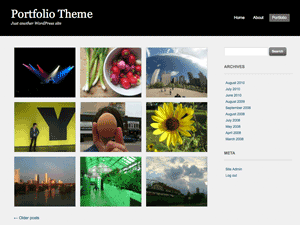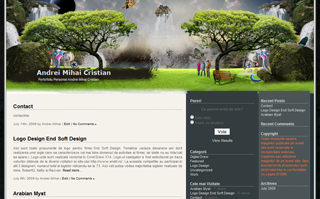 Step 1: Domain Name
First thing you need to do is choose a domain name for your website. In the most basic understanding, a domain name is used to identify particular Web pages. For example, the domain name of the site you are currently on is TotalMarketExposure.com. Once you have found the domain name you like, you must register it. Registries and registrars usually charge an annual fee for the service of delegating a domain name to a user and providing a default set of name servers. There are many domain registrars available including Namecheap, 1and1 and Godaddy.com. Domain name prices start as low as $1.00 for the first year.
Step 2: Setting Up Hosting
Hosting can usually be bundled together with the purchase of your domain. There are free hosting services available but they will place unwanted ads on your website that you cannot remove so I recommend buying website hosting if you can afford it. Web hоsting is where your website code will live and it allows you to make your website accessible via the World Wide Web!
Step 3: Point DNS
Next, you have to point the domain name server (DNS) to your server. A domain name server will be provided by your hosting company when you sign up for any hosting account. Typical DNS look like ns1.example.com or ns2.example.com. Once the DNS is pointed to your server you are ready to set up your website.
Step 4: Install WordPress
WordPress can be installed a number of ways. The preferred method for many people is using a third party service like Fantastico Deluxe to install WordPress. The other method is manual upload in which you have to create a sql database and upload the files via file transfer protocol (FTP). You will need access to cpanel in order to create the sql database and this method is not recommended for beginners. More information on installation is available at WordPress.org.
Step 5: Choosing A Theme
Choosing a WordPress website theme is easier said than done because there are hundreds of free WordPress themes to choose from. One of the great things about WordPress websites is that you can change your theme at anytime. Not all themes have the same fields so changing the website theme will rearrange the content but the great thing is that none of your content will be lost.
Step 6: Start Writing Content & Upload Pictures
You will need to decide what your website content and image will be. You will want to make sure that you have easy to navigate pages with easy to read information that coincides with the images on that specific page. Basically, it will confuse your visitors if you have content about your dog when you have pictures of your cat. Uploading pictures and content is very easy and can also be very fun, after all, this is YOUR website!
Helpful Resources & Information Links
How To Install WordPress
Free WordPress Lessons
Why WordPress?
I believe that WordPress accurately describes themselves with the statement, "WordPress was born out of a desire for an elegant, well-architectured personal publishing system…" Here are just a few more great reason why I recommend you use WordPress: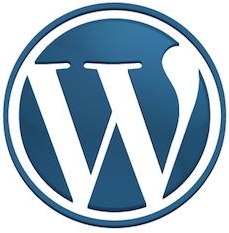 WordPress is easy to use and install.
Easy to update and maintain.
No major technical experience required.
Free plugins are available.
Free themes make your site an instant success.
WordPress websites are search engine friendly.
Feel free to contact us for more information.