Google Offers
Google Offers Brings Customers To Your Door
Google Offers brings customers to your door with money saving coupons. Google Offers will help you
get noticed, get customers and get paid!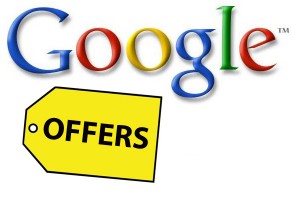 Get Noticed, Get Customers & Get Paid!
Everyone knows that Google is already the largest search engine in the world! Google has expanded their reach into social media through Google Plus, browsers with Google Chrome and now coupons with Google Offers. Google's reach puts your offer in front of thousands of potential buyers in your area. We find customers in your area and bring them to your door so you can win them over. Customers pre-pay and you'll get paid a few days after your offer runs.
Google Offers for Businesses
How Google Offers Works
First, you create a Google Offer. A Google Offers specialist will help you create an attractive offer for your business (like $25 for $50 of food.) Second, you run the Google Offer. Google will market your offer and send it to subscribers in your area. A few days later, you'll get paid. Third, you welcome new customers to your establishment. Google does all the heavy lifting so you can focus on welcoming your new customers and making sure they return. For More information about Google Offers click here.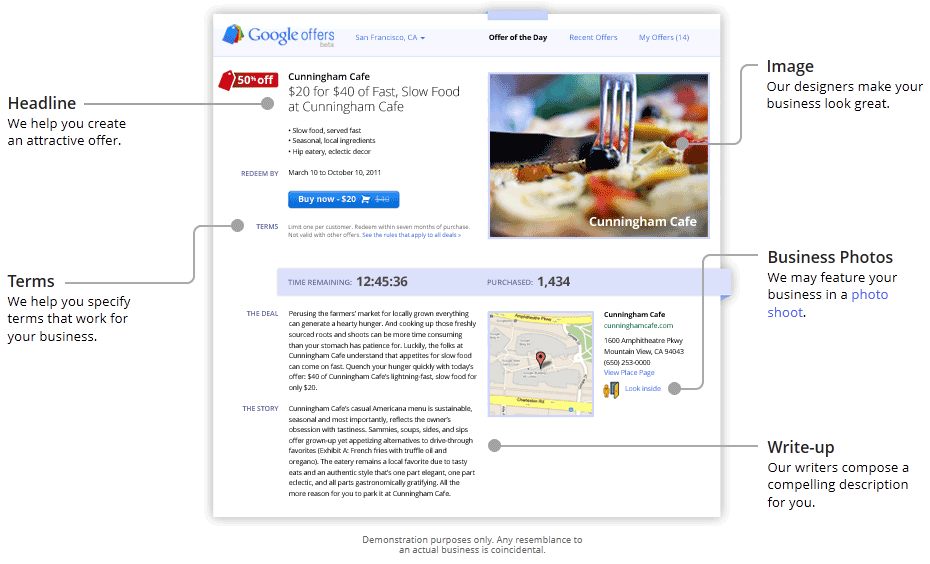 Tags: Google Offers, Google Offers Beta, Google Offers Portland, Google Offers Portland Oregon, Online Advertising Agency, Online Marketing Company, Total Market Exposure