Word of Mouth
Word of Mouth Advertising With Google
Google, like Scotch tape, Post-It, and Xerox has become so pervasive, so well known, that the brand name is used as an ordinary word. Google has added the ability of users to promote Ads, indirectly promoting a company, brand or product within the Ad by using the feature called "+1" Google will begin showing these personal promotions in Ads shown alongside of search results. In other words, if I were to search for "remote control toys", it is possible that I will see an Ad on my Google Search Engine Results Page (SERP) that mentions a real person I know within my online social network.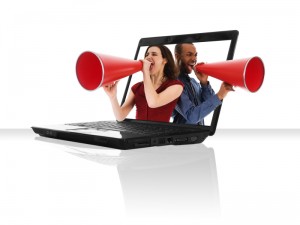 Why is this a big deal, so much so as to call it a Game Changer?
Google Adwords has had huge impacts across all areas of advertising from print to broadcast to online. With this one change, Google has enabled their Ads to be displayed with personal recommendations, a quick online "word of mouth" approval, which will undoubtedly increase clicks and conversions. More sales for same or less money will drive more advertising dollars. Which will increase Google Ads, which will increase the amount of word-of-mouth exposure, which will convert more Google Ads. And it goes on and on.
The Power of Word of Mouth
Sometimes it's easier to find exactly what you're looking for when someone you know already found it. Get recommendations for the things that interest you, right when you want them, in your Google search results.
The next time you're trying to remember that bed and breakfast your buddy was raving about, or find a great charity to support, a Google +1 could help you out. Just make sure you're signed in to your Google Account.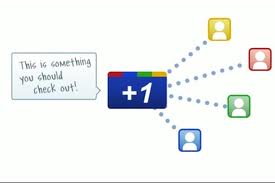 Tags: Google +1 Button, Online Marketing Companies, Word Of Mouth