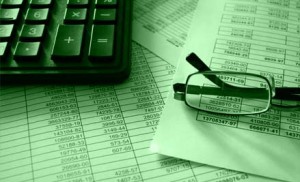 Online marketing and advertising comes in many different forms and variations. While all industries need to market online, it's important to focus on the types of advertising that will work for your business. Some styles work better than others so pinpointing which ones will work for your industry is pertinent for finding success online. In this article, we'll focus on techniques that work well for the legal industry.
The legal industry has many specialty fields and each one is generally directed towards a specific type of client. While each law firm may be targeting a specific clientele, most firms can benefit from the same types of internet marketing techniques. So whether you're a criminal lawyer, bankruptcy lawyer, corporate attorney or tax law firm, implementing these tools and directing them towards your target audience should help you find success in the online world.
The first step in online marketing may seem like an obvious one, quality Web Design. Too often we see websites that are poorly designed and are lacking quality content for search engine optimization. Not only can this make it hard for your current clients to navigate around your site and get relevant information, it can make it difficult for search engines to display your site high in the search engine result pages. In other words, it prevents new clients from finding your site when searching the Internet. Ensuring that you have a properly designed website will help clients easily navigate to the content they need.
Once you have a quality website designed you will want to drive traffic to it. Search Engine Placement (PPC) can be a very effective method for generating traffic to your website. PPC allows you to place your site in the "sponsored" portion of search engine results pages when people search for specific terms. For instance, when a user searches for "Portland Bankruptcy Attorney", you could have your website placed in the search engines when that search is performed. PPC starts working quickly and is a often the cornerstone of online advertising campaigns.
SEO For Legal Organizations

A highly effective method of Internet marketing for legal professionals is called Search Engine Optimization (SEO). It is focused around the optimization of your website for Search Engines. If done correctly, your website should start to appear higher organically in search engine results. The "Organic Results" are the search engine results that are not advertisements from services like PPC. SEO tends to be a longer term solution as it takes time to get your website placed towards the front of the search results; however, studies have shown that users are more likely to click in the organic search results than the paid ad area, so there is definite benefits to engaging in an SEO campaign. There are right and wrong ways to implement SEO so choosing a credible organization is of the utmost importance. We recommend utilizing PPC as an immediate solution while participating in an ongoing SEO campaign to generate a lasting presence. There are many ways to optimize a website; much too many to discuss here. There are many resources online for learning SEO, however it is always changing and evolving so it is important to get your information from an up to date source.
Social Proof
A great way for law offices to gain confidence from potential new clients is through social proof. Social proof is the practice of providing testimonials or a list of clients who are happy with your services. One of the first things many people looking for a lawyer do is try to find reviews. The more positive reviews they can find, the more likely they are to commit to that lawyer. On the other hand, negative reviews may inhibit your quest to gain new clientele. Social proof can also come in the form of Social Networking, although it may be less common in certain circumstances. Social Media Marketing on websites such as Facebook or Twitter may be effective depending on the law firm's services. A criminal lawyer might not have as many fans since their clients may not want to advertise the fact that they needed a criminal lawyer, for obvious reasons. But a corporation who needs a corporate attorney for general business practices may want to recommend and follow your company on these sites.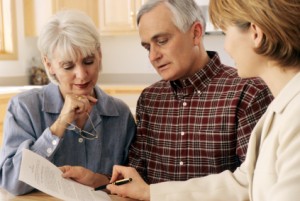 When deciding on a plan of action for your marketing campaign, it's important for your law firm to be represented as professional and for the materials to be directed at your specific clientele. While many clients won't want to make a decision solely based on the look of your website or advertising materials and will want to meet with you face-to-face, the way in which you're presented in your marketing campaign can be very influential in their decision to contact you. For more information about Legal Marketing Online, please contact us directly via email or phone at 1-877-340-6319.
There are so many facets to law that going to deep into one field would require a unique article for each category. Many legal practices can benefit from utilizing the services detailed above including firms that practice Estate Planning, Corporate Law, Creditors Rights/Collections, Financial Services, Regulatory Law, Litigation, Real Estate Law, and much more.
Tags: Legal, marketing, Web Design