What makes a small business website successful?
There are many factors that can help your small business website generate more traffic, more leads, and convert more customers. Below is a list of website features that work very well with small businesses.
Page Content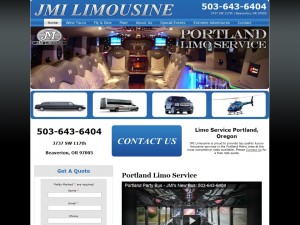 It is very important that you are able to connect with your customer. If your small business operates in a local market, make sure that you speak in the local language. Sounding too formal or too technical can hinder lead generation and conversions. It's also very important that your page content is relevant to your services, products, and your service area. Often hiring a local SEO firm like Total Market Exposure is a good way to ensure that your content is optimized for search engines, increasing the chances that people can find your site when searching sites like Google, Yahoo and Bing. Adding an "About" page that tells your story and personalizes your business can also make people feel more comfortable hiring or buying from you.
Location Maps
If your small business has a store front, maps are a must. We recommend that you embed a map from a third party service like Google Maps or Bing Maps as this allows the user to zoom in and out as well as generate detailed directions to your store from their location. Map images work well too but you must make sure that they are easy to understand. One way to test them is to have someone who doesn't know your location look at them. If they can't tell where you are located from your map image, you may want to redesign it to better explain your location.
Contact Forms
Contact forms allow users to easily submit their information via email through your website. This feature is always recommended for any small business website. Contact forms are often accompanied by email addresses which allow users to send mail through their preferred email client as well.
Phone Numbers
It may sound silly, but you might be surprised how many small business websites fail to present their phone number prominently. Making sure that a phone number is easy to find somewhere on your website (preferably on every page) is important for customers, and for conversions.
Galleries/Portfolio
Many small businesses hinge on client satisfaction and their body of work. A photo gallery or portfolio section on a website gives potential customers an idea of the quality of your work. This feature works very well for contractors, designers, hair stylists, etc. Showcasing your previous projects increases consumer confidence and can in turn lead to more business.
Testimonials
Much like a portfolio or picture gallery, testimonials allow for potential customers to get a feel for the quality of products/services that you offer. Testimonials should include the name, position and company who gave the testimonial. There are a few additional items that can make testimonials even better including a photo of who provided the testimonial and a contact number or email. If you do include contact information make sure that you get approval from the person who provided the testimonial. It is always recommended to acquire approval for use of testimonials, photos, names and information on your website.
Load Time/Hosting
One of the most common mistakes for small businesses is to purchase cheap and ineffective hosting. It is important for your website to load quickly for two main reasons. The first reason should be obvious, the user experience. If users are sitting their waiting for your website to load, the may leave right away. The other reason is Search Engine Optimization (SEO). Search Engines like Google know that user experience is important. They offer a service and it is important that their users get great results in their search engine. When a site loads slowly, Google knows, and it ranks your site lower accordingly. Ensuring that you have premium quality hosting takes one worry out of owning a small business and competing online.
The location of the server can also play a part in SEO. If your server is located overseas, it may be the best server in the world but it would take a longer time to send information to the United States than a server located here. Our business is located in Portland, Oregon and our servers are also located here. That gives us a leg up in our local market as well as the whole of the United States. Knowing your servers location can help in a lot of ways.
Shared hosting can also cause problems for your business website. When you are on a shared hosting plan, your website goes on the same server as hundreds or thousands of other websites. This connects your site to theirs through the servers IP. If malicious content is hosted on that shared server, your site could take a hit in the SEO department. We recommend researching your hosting provider or host with a company like ours that ensures the quality of the server and the sites that share the server with yours.
Modern Design
Website design is important in today's market. Nearly everyone has a mobile phone, most of which have the internet. People also do a lot of research online before buying or hiring a company. Making sure that your website is clean, professional and up to modern standards is important. Mobile friendly websites are quickly becoming a must have for businesses as well. User interaction is very important in web design as well, so ensuring that your website is easy to navigate is very important. A modern, clean design will also tell your potential customers that you are a modern company that stays up to date on the latest industry standards. Outdated websites can cause people to think that your business is outdated as well. Web design companies like Total Market Exposure, make it easy to afford through extended payment plans and by offering all of the features listed above. Give us a call so we can discuss how you could improve your website in the ways listed above 1-877-340-6319.
Thanks for reading, we hope you found this blog post to be helpful. We are committed to providing our readers with valuable information about web design, search engine optimization and social media marketing. We believe that an informed client is a good client. If you are looking for a Portland Web Design Company, look no further. We are proud to provide the Portland, Oregon area with premium web design and search engine optimization services. Contact us to learn how we can help your small business grow.
Tags: Oregon, Portland, SEO, Small Business, USA, Web Design, Website Features