Small Business Saturday is a nation wide event on the first Saturday following Thanksgiving and it encourages consumers to shop at local small businesses. This year, Small Business Saturday is November 29th.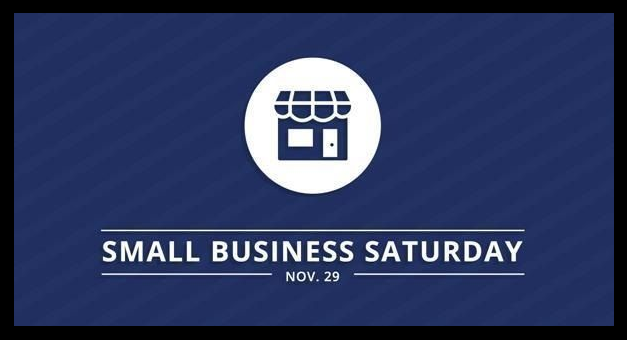 American Express started the Small Business Saturday movement on Saturday November, 27 2010 and it has grown in popularity ever since. Today, thousands of local businesses across the nation participate in Small Business Saturday each year by providing discounts, specials and many even offer great prizes just for shopping local.
Portland, Oregon is one of the best cities in the United States for shopping local and hundreds of Portland metro area businesses participate the event. There are so many great businesses participating in Small Business Saturday that real Portlandians now call it Portland Small Business Weekend. One of the best ways we've found to support local businesses during this time is through an innovative program called Little Boxes.
Little Boxes is a Portland based program on Black Friday and Small Business Saturday that rewards shoppers with exclusive discounts and great prizes such as gift cards, shopping sprees and travel getaways. There are over 200 Portland businesses participating in the Little Boxes program and when you visit a Little Boxes store location you are entered to win. Plus shoppers making purchases get rewarded with extra raffle entries and they unlock a 10% off discount at the next Little Boxes store.
Another great way to shop local and celebrate Portland Small Business Weekend is at the Portland Saturday Market. For those of you who don't already know, Portland Saturday Market is the largest outdoor arts and crafts market in the nation that continually operates. Located at 2 SW Naito Parkway Portland, OR 97204, the Portland Saturday Market has been operating since 1974 and you can easily find unique gifts at affordable prices. With hundreds of local businesses all in one centralized location, you can't go wrong.
In addition, this year American Express is offering it's card holders an exclusive deal in addition to the great deals to be found. Spend $10 and receive $10 back up to 3 times for a total of up to $30 back when you shop small. Shopping at your favorite local small businesses has never looked so good!
Tags: American Express, Black Friday, Little Boxes, Portland Oregon, Portland Saturday Market, Portland Small Business Weekend, Shop Local, Shop Small, Small Business, Small Business Saturday