Portland Websites
Total Market Exposure works on the national and international levels, with clients all over the world.  However, we never forget our local area businesses.  TME has been designing, developing and marketing local Portland Websites for quite some time.  From massage therapy, to local appliance repair, and including local wine bars, transportation companies and much more.  Some of the best Portland Websites are designed by the talented staff at Total Market Exposure.  Our sites are consistently eye-catching, easy to navigate and perform well in search engines thanks to our methods of Portland Web Design.
Portland Web Design
Portland Web Design is created by a team consisting of graphic designers, programmers and web developers.  This combination creates Portland web sites that are fast, compliant and look great.  We know Oregonians, and particularly Portlandians like to work with companies that get the job done; quickly, economically and provide a good ROI, and even better if they're local!  So you won't have to look far for a Portland web design company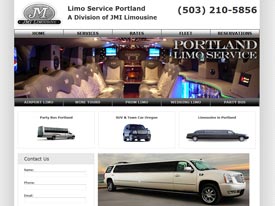 that will get the job done.
No matter what your business: entertainment, spa/health, real estate or any service industry, pick the Portland web design company with a proven record of quality sites that get results.  We have Portland web design packages and services of various levels, from single landing page sites, to simple four page designs and then on to full e-commerce or product-display sites. Contact us to today to get started.  Your local Portland web design firm is Total Market Exposure and we're ready to get started working for you.
Visit Our Portland-based Websites
Infant Education Information
Northwest Paint Contractors
Tags: Custom Web Design, Internet Marketing, Portland Web Design, Web Design, Web Development, Website Design