Portland Race For The Cure 2011
What Is The Race for the Cure?
Nancy G. Brinker promised her dying sister, Susan G. Komen, she would do everything in her power to end breast cancer forever. That promise became Susan G. Komen for the Cure and launched in 1982 as the global breast cancer movement.The Race For The Cure is an event that raises funds and awareness to support breast cancer screenings, treatment programs, research, and education.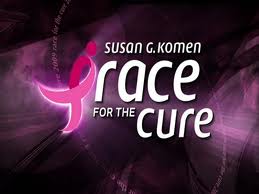 Why Race for the Cure?
Susan G. Komen For The Cure breast cancer movement was developed in hopes that the word about breast cancer awareness would get out inspiring both men and women to get regular screenings. Nancy is educating everyone the benefits of early detection and how it is crucial to being a survivor and not a victim. Today, Komen for the Cure is the world's largest network of breast cancer survivors and activists. Register now for the next race in your area and help fighting to save lives, empower people, ensure quality care for all and motivate science to find the cures.

Portland Race For The Cure!
On September 18, 2011 Portland will be celebrating the 20th Annual Portland Race For The Cure, with thousands already registered! This inspiring and life changing event will start downtown Portland at Tom McCall waterfront Park. You Can Register at the website, or on-site on the day at 6:30 am. Please help support the Race For The Cure either by sponsoring a team, putting a team together yourself, or though a donation.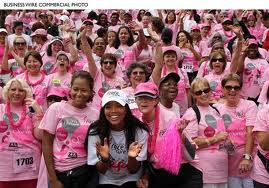 Event Sponsorships
We have been invited to sponsor the 2011 Portland Race For The Cure by providing transportation for teams to and from for the race. Total Market Exposure sponsors several events, local charities and international organizations. If you have an upcoming event, charity group or non-profit that would like sponsorship please contact us directly to discuss all the available options. We are a full service marketing solution. Our comprehensive advertising strategies will increase brand awareness and help your business grow.
Tags: 2011 Race For The Cure Portland, 2011 Race For The Cure Portland Oregon, Online Advertising Agency, Online Advertising Rates, Online Marketing Companies, Portland Race For The Cure, Portland Race For The Cure 2011, Race For The Cure, Race For The Cure Sponsor, Susan G. Komen For The Cure, The Race For The Cure, Total Market Exposure Portland Or, Total Market Exposure Portland Oregon