The Invitation Only Effect
Pinterest will make you say, "G+ Who?"
Pinterest is rapidly gaining speed and has been deemed the hottest up and coming social media website. With growth stats similar to Facebook, Google+ is being left in the dust as more and more people are catching the Pinterest bug! In fact, according to Shareaholic, Pinterest out performed Google+, Linked In, and YouTube combined in leading shoppers to retailers last month!

What is Pinterest?
If you haven't tried it yet, Pinterest is an exceedingly simple site. Pinterest is a vision board-styled social photo sharing website and app where users can create and manage theme-based image collections. The site's mission statement is to "connect everyone in the world through the 'things' they find interesting." You just use the site's browser bookmarklet, website buttons or iPhone app to "Pin" sites and content that interest you to your topic-organized boards. Pins appear on those boards as images culled from the content you Pin. Your Pinterest followers can Like, Re-Pin and Comment on anything you've pinned. Pinboards are especially interesting since you can use them for collaborating on ideas and events. Some people even use Pinterest to Pin destination wedding locations and planning ideas.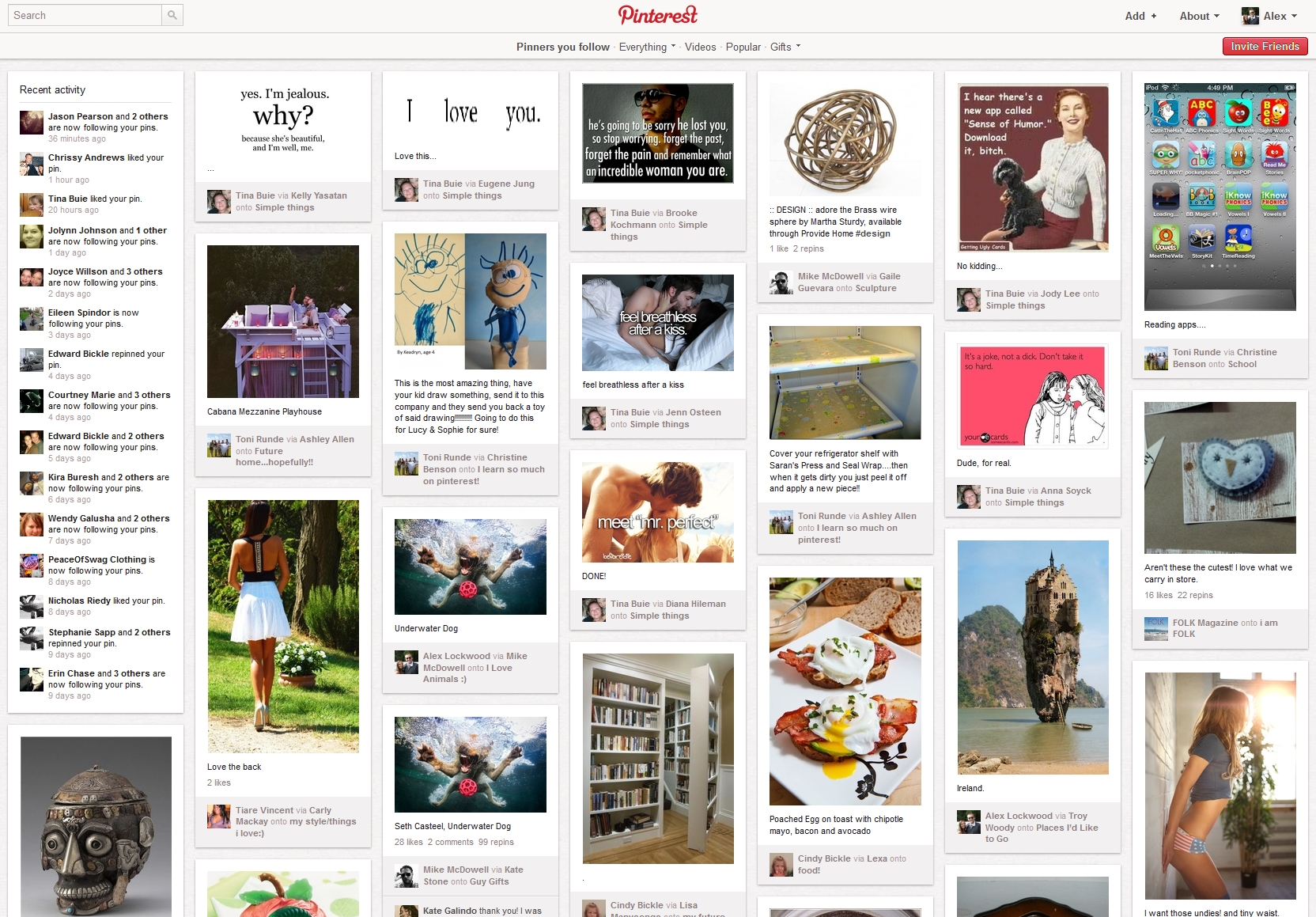 Where did Pinterest come from?
One fact that many new Pinterest users do not know is that Pinterest was created nearly three years ago, but it didn't really take off until 2011. Pinterest is growing as fast as Facebook was back in 2006. Evan Sharp (in the middle), a co-founder of Pinterest, used to work at Facebook on the design team. Pinterest was founded by three guys: Ben Silbermann, Evan Sharp, and Paul Sciarra. Last year it secured $37 million in funding and earned rave reviews from much of the media, including a spot on Time's 50 best Websites of 2011. In December 2011, the site entered the top 10 social networks according to Hitwise data with 11 million total visits per week. The same month, the company was named the best New start up of 2011 by TechCrunch. Pinterest is now valued at USD $200 million according to Andreessen Horowitz.
Pinterest Growth Statistics
The invitation only site received nearly 11 million total visits during the week ending December 17, 2011, almost 40 times the number of total visits versus just six months ago. Pinterest content has something for everyone, but the site is dominated by images featuring home décor, crafts, fashion, and food. Not surprisingly, visitors to the site in the 12 rolling weeks ending December 17th skewed female (58%) and between the ages of 25 and 44 (59%).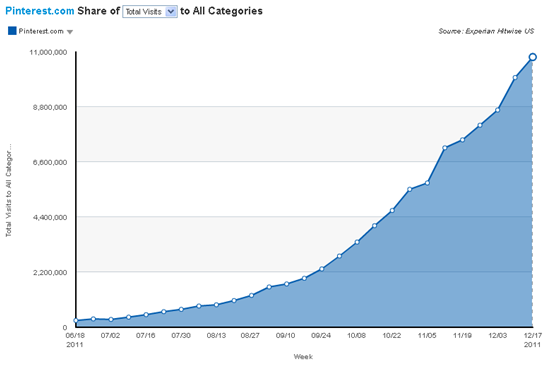 Pinterest Invitation
To register for Pinterest, new users must receive an invitation from a friend already registered on Pinterest or request an invitation directly from the Pinterest website. The "invitation only" approach Pinterest has adopted might be working in their favor. Pinterest is spreading like wildfire because Pinterest users are saying "Are you on Pinterest yet? Oh, well it's invitation only, but I will send you one." One of my friends said that to me, and in turn, I caught myself saying it to nearly 20 to 30 people thereafter! It always feels good to have an invitation to an "invitation only" event, or should we say, website. If you would like a Pinterest invite we would be happy to send you one. Simply fill out our contact form and we will send you a Pinterest invite to the email you provide.