Google has quietly launched their new mortgage calculator feature that provides instant answers for users directly on the search result page. For the first time ever, you can now calculate monthly mortgage payments, the total cost of a mortgage, and the maximum loan amount you can afford based on a monthly payment, in real time by simply entering in the values in the pertinent sections. Below are two screenshots of Google's new mortgage calculator that now appears in the search results.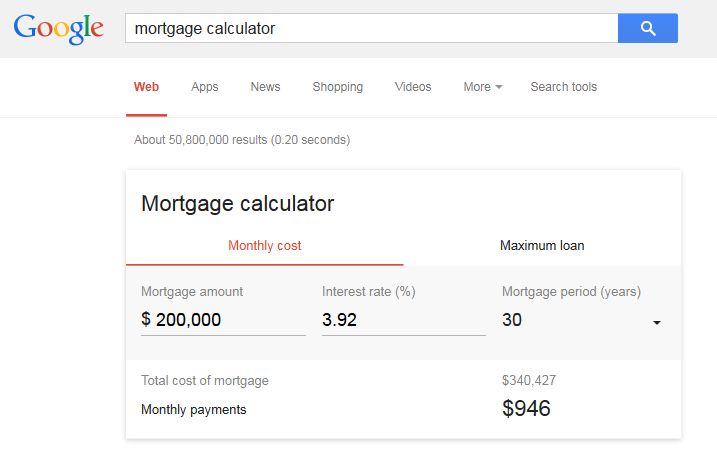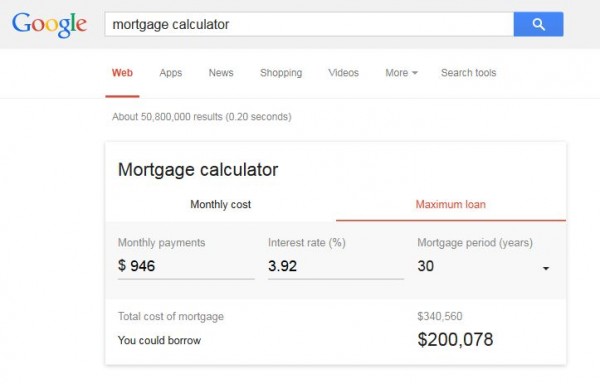 There is no doubt that Google's new feature will be an instant hit with people searching for real estate loans, interest calculators and even real estate agents who want to empower their clientele. Finding, accessing and using Google's new calculator is simple. All you have to do is search related keywords such as "mortgage calculator" or "loan calculator" on Google and the easy to use tool will appear.
Previously, anyone trying to use a mortgage calculator online would have to visit a financial or real estate website. Now all you have to do is Google it. We love this new tool because no one likes digging through multiple website for a simple answer, especially when that site may require you to enter your email address or contact information just to get the answer. Thanks Google.
Tags: Google, Interest Calculator, Loan Calculator, Mortgage Calculator, Real Estate