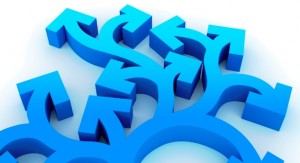 It used to be that each marketing professional had their specialty and they focused on providing that one service. A company would have an IT person, an Adwords person, a Web Designer, an SEO professional and any number of other individuals with marketing specialties. As the Internet became more and more integral in daily life, the roles of these professionals changed and companies sprung up offering many number of services. Many of these companies employed those specialists and offered a variety of specialty services. As the industry evolved the lines between Search and Social faded. The web designer became the SEO specialist and the Adwords person became the Social Media Marketing professional.
In a recent article on Marketing Profs they discussed the death of the One-Dimensional Marketer. While this article is fairly new, the phenomena is not. Marketing companies and individuals within the profession have been forced to diversify or become obsolete.
Having a specialty is great!
Don't think for one minute that you need to become a jack of many trades in order to get by in the modern marketing industry. In fact you need to be as proficient as possible in every aspect of marketing in order to compete in the market. However, in addition to your specialties you must have knowledge about many other aspects of marketing. As a Portland area advertising agency, we work for a variety of clients from a number of different industries. While we specialize in a choice few industries our knowledge expands outside of those niches. Furthermore, we market to our clients using B2B tactics. But our clients often require B2C advertising services. Being experts in both fields means we can develop client relationships for our own company and for the customers of our clients.
Knowledge is King
As a web designer it is important to know about social media marketing, search engine optimization, email marketing, analytics, search engine placement and many other forms of online and traditional marketing. Not knowing about how these other aspects function could be your downfall. For instance as a designer you need to take into consideration the goals of the company. Do they want to improve their social presence? How will that effect the design and development of the website. Does the client want to improve their organic rankings on Google and other major search engines? How will that effect the structure of the website and the sales copy? Will they need a blog? Who is going to write the content? This is of course just one example. Every professional in the industry should have at least surface level knowledge of every element. This is true for account managers, adwords specialists and any other marketing & advertising specialist.
Total Market Exposure employs a number of specialists who are themselves very multidimensional, making TME a very versatile advertising agency. From Web Design to Brand Development and Social Media Marketing, we have you covered.