In-App Payments for the Web
Flexible Monetization For The Web
Google In-App Payments gives users access to special promotions and coupons for your services. Unlike companies such as Groupon, Google In-App Payments only charges 5% transactions fee! This low fee is a very affordable and powerful way for you to attract new customers.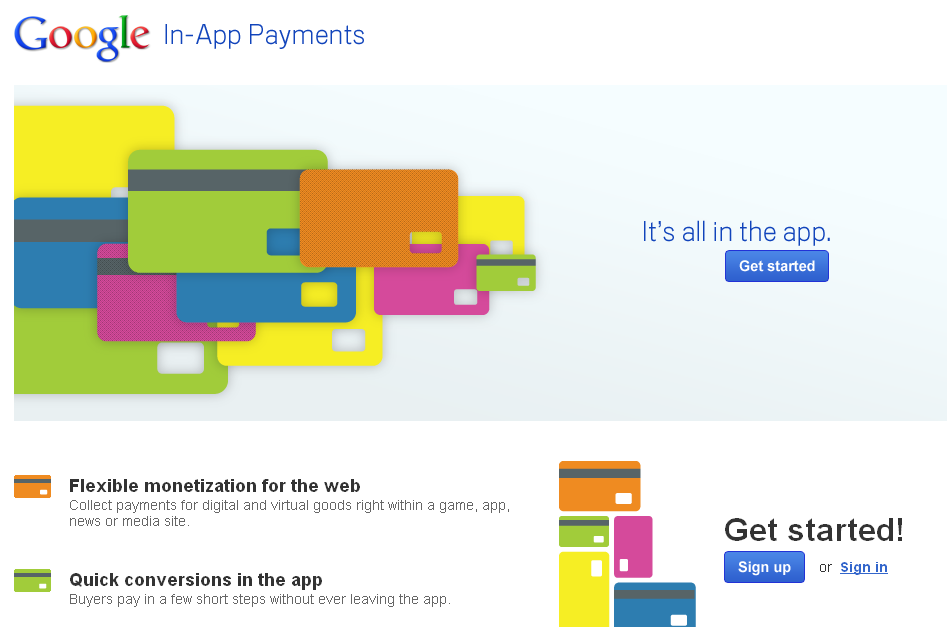 Flexible Monetization For The Web
In-App Payments is very easy to integrate with your app. It is an easy and effective way to make more money. Your users can make as many purchases as they want and they can even make payments for purchases with their existing Google accounts. For more info about Google In-App Payments click here.
Tags: App Payments, Google In-App Payments, In-App Payments For The Web, Monetization For The Web, Online Advertising Agency, Online Advertising Rates, Online Marketing Companies