Facebook Translate Button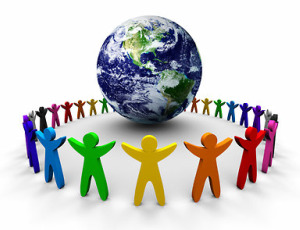 Facebook's In-Line Translation Tool
Facebook has introduced a new translation tool that is easy to use and surprisingly accurate. Most users are not currently communicating much with people who speak other languages, simply because they can't understand each other. Not anymore! You now see comments in languages other than your account's current one, now include "Translate" button next to them. If you click on the button, the comment is automatically translated to your account language.
Why is it more accurate?
Every language uses different words and sentence structures to describe things. In many cases, simple statements or phases are botched by most advanced translating software. That is why Facebook and Microsoft are tapping into the power of crowd-sourcing to improve the machine-based translations. The Facebook Translate feature lets bilingual users enter a human (and often more accurate) translation in that pop-out window. If enough other users vote positively on the accuracy of a human translation, it will replace the one from Bing each time the Translate button is clicked. The human translations can be managed by page administrators using a "manage translations" link underneath posts on pages they manage.
How do I use the Facebook translator?
The Facebook translator is an opt-in service that is powered by Microsoft Bing and works on individual posts on Facebook Pages, including comments. For example, if you're an English speaker reading a Facebook public Page and encounter a comment in Spanish, you'll see a Translate button next to it, letting you click to see it translated into a pop-out window in English.
Firefox Facebook Translator Add-On
Mozilla Firefox also has it's own Facebook translate add-on if you do not "like" the new Facebook translate button (pun intended). It allows you the ability to translate status updates and comments on Facebook. They say it "Seamlessly integrates into Facebook" and although the jury is still out on how well it works, we have not encountered any problems with it yet.