How It Was
In the SEO community, the term "Link Building" has become a common phrase used to describe a process for obtaining links to their website. Inbound links directly affected rankings in search engines so it is no wonder that link building is a major factor for any SEO campaign.  There have been many different ways online marketers have gone about building links.  In the past, Google and other search engines have put a lot of emphasis on the number of links a website is receiving from outside sources.  It wasn't the only factor Google used, but it did hold a lot of weight.  As a result, SEO's would focus on ways to increase the number of links to their client's website.
There are many ways to generate links.  Online marketers could buy links from many different resources or employ any number of other link building tactics, many of which are considered low value or "black hat".  The link building techniques were extremely successful and as a result, it has become a goal of many SEO's and companies would spend thousands of dollars solely on generating links. Although link building has become a staple in the online marketing world, Google has begun to penalize some of the techniques used in generating links.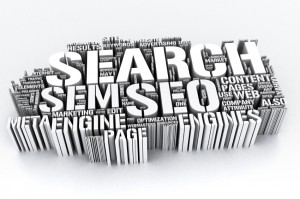 How It Is Now
Over the past few years, Google has implemented a number of new algorithm updates.  These updates are often referred to as Panda and Penguin.  The goal of these updates is the improve the way Google delivers search results to its users in order to provide a better experience for those users.  As a result of these updates, sites that have used some of the methods for link building listed above have started to get penalized.  Google has decided that simply generating more links does not result in a more useful website to the user, which is an accurate statement.  So it's no longer beneficial to simply generate as many links as possible.
Not only is it no longer beneficial, it can be extremely damaging to a website's rankings.  Purchasing links and spamming comments with links is now looked at as a bad marketing technique.  Google has decided that these links are low quality and are simply a way to manipulate search results.  As a result, Google can implement penalties to sites that use these techniques.  Some of the more severe penalties include being banned by Google altogether; a devastating consequence for any online business.
So what are the new techniques?  Well, I wouldn't necessarily call them new techniques, but rather underutilized methods.  When link building was the goal, the methods to get there didn't matter.  Now, the best methods that lead to obtaining high-quality links should be the goal of any SEO, rather than the link itself.  The goal should be providing the site visitor with valuable resources once they reach your site.  So how do we do this?  The answer depends on the website's purpose, but generally speaking, it means creating content that will benefit the user.  Content that they will want to read, share or even link to from their own website.
There can be many different ways to generate this valuable content and it really depends on the website it's for.  One great way to provide valuable content is through blog posts.  Creating blog posts on a regular basis can provide your site visitors with many valuable things including  knowledge of a specific industry, products or techniques they can use in their everyday life.  For example, if I had a website which sells products of a specific nature, blog posts that instruct users on how to use the products or teaches them the benefits of the product would be a great way to provide them with useful information.  But how does this make me rank higher?  There are a couple answers to that question including additional site visitors looking for the same content and the reader's desire to share the content through social networks.
An important ranking factor that Google is monitoring closely is the Social Factor.  Social networking has become a staple in the online marketing community.  People are doing everything on social networking sites these days.  They're sharing their pictures, videos, things they like, even their current emotional state.  So how does social networking benefit ranking factors?  Well, Google has begun to give value to content that is shared through these channels.  Let's say somebody shares a link to your website on their Facebook page.  This link is then counted by Google and is beneficial to SEO.  But why would they share my site?  Because it provides them with something of value, as addressed above.  This value could be a blog post, a product, or just your site in general.  Every time your site gets shared, your site receives a link.  So you can see how the industry mindset has shifted from the goal of "link building" to creating beneficial content that users feel compelled to share, which ultimately results in links, more traffic and higher search result rankings.
What We Do
At Total Market Exposure, we never officially jumped on the "link building" bandwagon.  Although we have had the goal of generating links for our clients, we decided it was never in our client's best interests to purchase links or spam comment sections of other websites.  We've always held the belief that quality content and well-designed websites are the best way to get our clients to rank higher in search results.  We start by building websites that are "SEO Friendly".   This means websites that provide easy navigation, clearly worded content, monthly blog posts, detailed meta descriptions, title tags and more.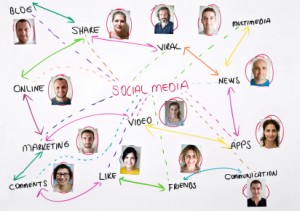 There are also a number of other resources we use to generate awareness for our clients.  Citations and business listings are a great way to get their business in front of potential site visitors.  These citation and listings include sites like Yelp, Google+ and CitySearch.  We also provide our clients with social sharing buttons on their website.  This allows people who visit the site to easily click on the button for the site they'd like to share and will link directly back to the blog post, product or website they share with their friends.
We have excellent in-house writers who create informative blog posts for our clients on a regular basis.  These blog posts let Google indexing robots know that the website is currently active and is providing new content to its visitors.  We also work with organizations to create press releases for our clients.  Should our clients have something  "newsworthy" that they'd like to promote, our writers will work with them to create a press release, which is submitted to news organizations throughout the country.  Should the organization decide it's relevant to their viewers, they'll publish the press release, which helps build recognition for our client and usually provides a good link to their site.
What We Don't Do
If you've been around SEO long enough, you've most likely heard the terms "Black Hat" and "White Hat" when describing SEO techniques.  These terms were created to separate people who use the techniques that Google has deemed "manipulative" to gain rankings, from those who don't.  Black Hat SEO's tend to use the methods that Google looks down upon, and often penalizes for, in hopes that they don't get caught.  Although these methods have been known to increase rankings, the risk of being penalized by Google is far too great for most SEO's to feel comfortable doing.  These methods include link farms, spamming websites and many others.  No one wants their client to be banned from Google.
At Total Market Exposure, we're a "White Hat" SEO agency.  We are only using techniques that Google sees as good SEO practices and as a result, our clients can feel secure that their site is going to continue climbing in search engine results.
We hope you've found this article useful and we welcome your feedback and questions!