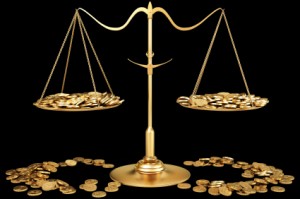 When writing content for a websites blog, it's important to write knowledgeable, high quality content. A good way to ensure the quality of the content written is to apply the "Golden Rule". Ask yourself, would you want that quality of content to represent your business? The way you answer this question is a good indicator of whether or not you've written a good blog post. The quality of your content is vital but so is variety. The current search engine climate dictates that you should cultivate creative, unique and diverse content on your website. This means that choosing a topic to discuss could be harder than ever. We have found that a good mix between business, community, and personal topics is often achievable and very effective. Business can get boring, so its important to inject fun into your blog. Do this by incorporating local events, community news, industry jokes, and other fun, yet relevant topics. If you choose to write something personal, make sure it's not too personal. A few good topics could be your experience at a recent industry conference, a discussion you had with a colleague, or an experience that inspired you in your business. This variety will ensure that your readers do not get bored, and your content is rich and compelling.
We Can Help
If your time is tight and you are looking to hire a Portland SEO Company like ours we can help. At Total Market Exposure, we don't just piece together content and stuff blog posts with links and keywords. We spend time researching the subject, writing, proofreading and editing each post to ensure our clients websites are cultivating content worthy of representing their business. It's important that your site visitors receive credible, useful information from your blog. So we always recommend that our clients contribute to the development of their blog even if we are managing it. This allows you to capitalize on that variety of posting we discussed earlier. In our research we can find a lot of good information on a lot of good topics. However we can't experience your industry first hand on a daily basis. That insight allows you, and only you, to create content with a personal touch. At this point you might be asking, "Why is a blog so important?". The answer is long and complex, but the most basic reason is that a blog with well written posts can help ensure that you are seen as a reputable source of information, translating into routine visits from clients and customers. And above all else, it builds the SEO of your website.
The Golden Rule
A good rule for writing is to respect the readers as if you were the reader yourself. Putting yourself in the reader's shoes is a good way to ensure you're producing quality content that's applicable to the site it's for. Would you want to read the post? If so, what would you take away from it and would you be inclined to return to the blog in the future to read future postings? It's important you're able to answer "yes" to these questions so that you can ensure that your site is developing in a positive manor. This will give your business the best chance to thrive and have continued success online!
Portland SEO Company
Total Market Exposure is a leading Portland SEO Agency. We take every opportunity to learn, train and grow as an SEO company. The online environment is always changing and we are dedicated to staying up to date and maintaining high level of ethics, standards and translating that into a positive result for our clients. We hope you found this post to be informative and helpful. If you require any further assistance or if you would like to hear more about our SEO packages please feel free to contact us at 503-305-6319. Or for more Portland SEO information please visit our main service page on Search Engine Optimization.We take pride in providing well written, professional blog posts with the golden rule in mind for our clients. And we would be glad to help you improve the content on your site as well.
Tags: Golden Rule, marketing, SEO, Writing